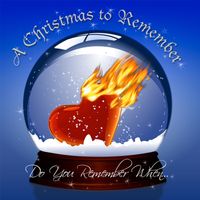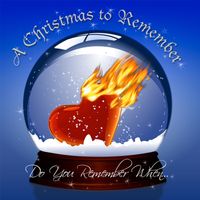 Lyrics
A CHRISTMAS TO REMEMBER


All right snowmen suck those guts in
And gingerbread men, you wanna be real G-men
I wanna see formation
All right move out, sound off


CHORUS

It's gonna be a Christmas to remember
That oozes out the seams with Christmas cheer
This one will top the best
Much better than the Rest
A Christmas to remember through the year

Hey Harvey, Hey Pearl, What's ya got there?
I got some Christmas candy from my younger Keith
I bet you'd love to eat it if you only had some teeth
I received and antique comp, I hear it's very rare
What good will it do ya when you don't have any hais

CHORUS

A Christmas to remember
One that's packed with fun
Santa sleighs, and big parades and gifts for everyone
The stockings stuffed with scrumptious things
The carolers filled with joy
The closets packed with hidden toys for every girl and boy
It's gonna be a Christmas to remember

Hey Harvey, Hey Pearl, What else did you get for Christmas
My son gave me a GPS to help me find his place
You'll need one just to find it Harvey
It'll get displaced
Remember when we'd jump upon our sleds and race all day
Now we'd only slide off cause we're covered in Ben Gay
That's Old Number Eleven, Pearl, liniment Pearl

Chorus

A Christmas to remember with all the season brings
Sparking lights and snowball fights and special happenings
Presents piled way up high beneath the Christmas tree
And time to be together with our friends and family

Chorus

It's gonna be a Christmas to remember
Hey come back here with my comb
What for? You don't need it. Besides, you ate all my candy.